At KindGeek, we aim at building long-term partnerships with our clients. When we begin any kind of project, we fully commit ourselves to the journey that lies ahead. We are thrilled by the feedback that we receive about how our product development has supported individuals facing all manner of technological and business challenges. However, what is most invigorating is seeing our partners visiting KindGeek physically.
Sean le Tissier is a British entrepreneur and founder of Coffee King, an innovative startup that rethinks the coffee culture. Sean recently visited Lviv and KindGeek. In this talk with Sean, we covered the Coffee King story as well as cooperation with KindGeek.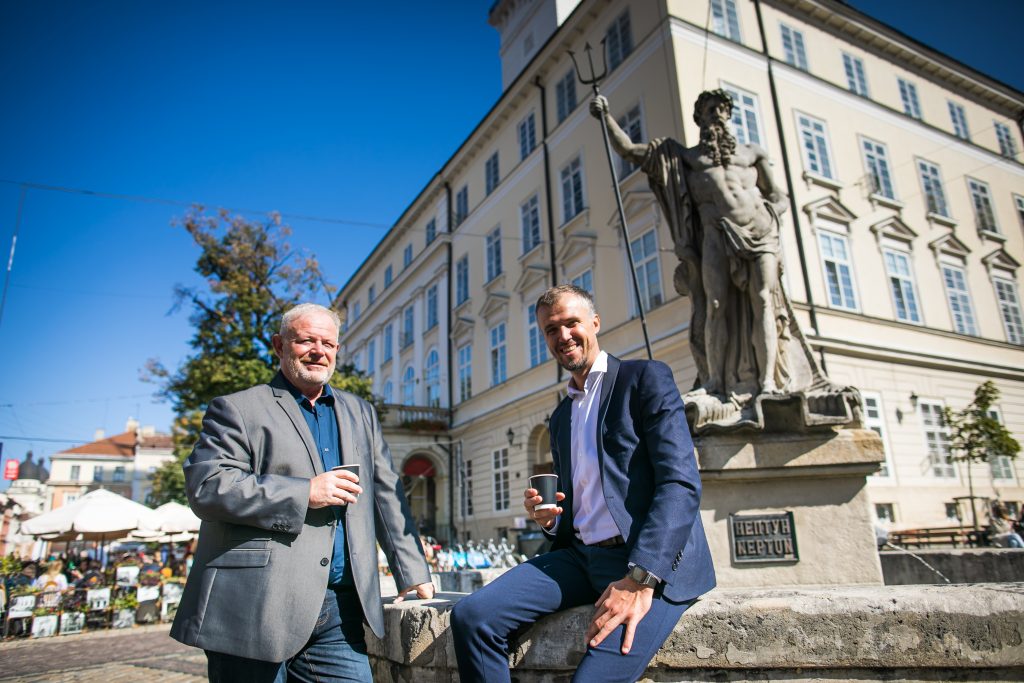 Rethinking the coffee culture
Coffee King was established in 2016 in the UK. It took us a year to get our name approved by the government, and then it took us another three years to receive the EUIPO trademark for the whole of Europe. When we launched the product and services, Covid-19 hit, so we decided to hold everything back. We launched again this year, with an even stronger plan to expand our brand in the coffee market. During this time, we managed to rethink the company's mission, identify strategic vectors, and create a product that would fit the market. We understood that it would be challenging to stand out in the coffee market since many brands have been in the "tops" for decades. So we moved away from the traditional approach. At Coffee King, we successfully combine traditional coffee production and innovative technologies. In particular, we are now creating a whole system for ordering and buying coffee and customized coffee machines.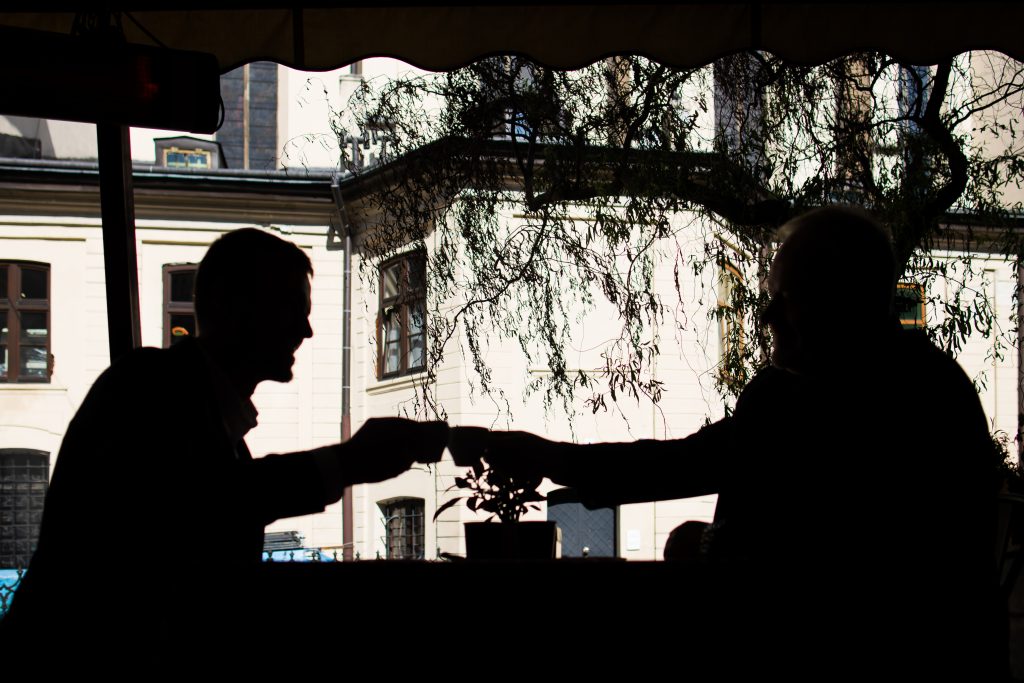 Paying for coffee with crypto coins
A part of our vision is to make 'excellent quality coffee' available and affordable for everyone. When we thought about how to communicate and get closer to our customers during the pandemic, there was no doubt that we needed to develop a mobile app. Firstly, it would make us different from hundreds of other coffee producers. Secondly, we wanted to synchronize the network of cafes and shops where we will distribute our coffee.
We did not want to develop a straightforward app where you can only get some points if you buy a coffee. We wanted to create something interactive. Users will be able to book coffee, pay for coffee, gift a coffee to someone else, arrange meetings at the venue where Coffee King coffee is sold, not necessarily the Coffee King stores. All that could be done through the app that we are developing together with KindGeek. We have a long roadmap ahead, so we expect to continue incorporating some "fun stuff" as well. For example, our cryptocurrency, so people can trade for coffee and pay for the Coffee King coffee with crypto coins.
Cooperation with KindGeek
We looked for application developers throughout the world. I come from a technical background, and it is a very well-known fact that Ukraine has many fantastic programmers. We looked around the market and came across KindGeek.
Communicating with KindGeek made me think that this is a fantastic company. They have the vision, they have energy, they have youth and experience as well. They also understand our concept and how we want to communicate with our app to our clients.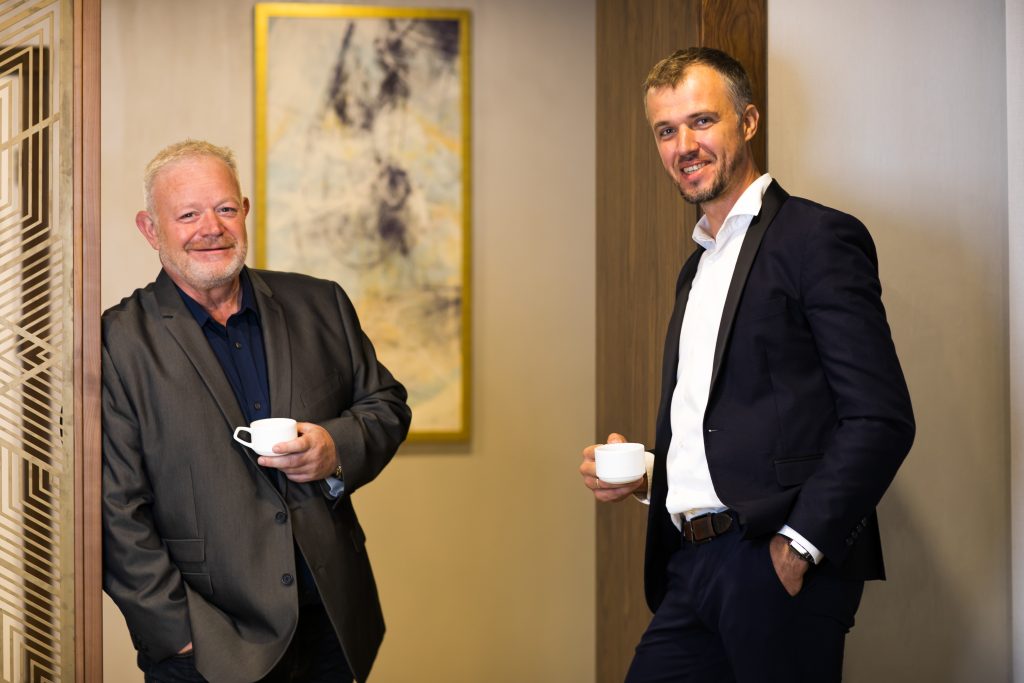 Investing in Ukrainian business
Our long-term view is a full expansion across Europe. We would move from Spain to France, the Netherlands, Germany, and obviously, we are considering Ukraine because we work with KindGeek a lot and are reliant on the app.
We came to Ukraine to see if we could find companies to work with and bring our products here. It is essential for us to help develop some economic and employment opportunities here and bring our coffee and the brand to Ukraine. The country is fantastic, so are the people, and I think there's room for our brand. Soon, we will offer additional services, for instance, free barista training, and propose our coffee to coffee shops as well. We do see a long-term future here in Ukraine.
Lviv, coffee, and partnership
Lviv is one of the favorite Ukrainian cities. It has its rhythm. During a recent visit to KindGeek, I had the opportunity to go to several coffee shops to try Lviv coffee. During the visit to Lviv, I also had a chance to talk to representatives of the city council. We talked about business, investment, and partnership. I'm really enthused by Lviv and its wonderful people. It's the perfect place to develop business, economic opportunities and grow our Coffee King brand.