At KindGeek, we believe that the mountain peaks we have achieved as a team are worth celebrating! That's why we're excited to announce that KindGeek received more recognitions in 2021 than ever before – over than 20. All of that is thanks to our exceptional team, partners, and clients who dedicated to share about their experience with us on Clutch, DesignRush, Visual Objects, The Manifest, and more.
The new awards vary by category, though we have been delighted to be recognized as one of the Top 1000 Service Providers for 2021 by Clutch globally. The list represents the top 1% of the companies listed on the platform and includes businesses from all over the world and different specializations. The Clutch 1000 is the firm's most reputable and exclusive accolade.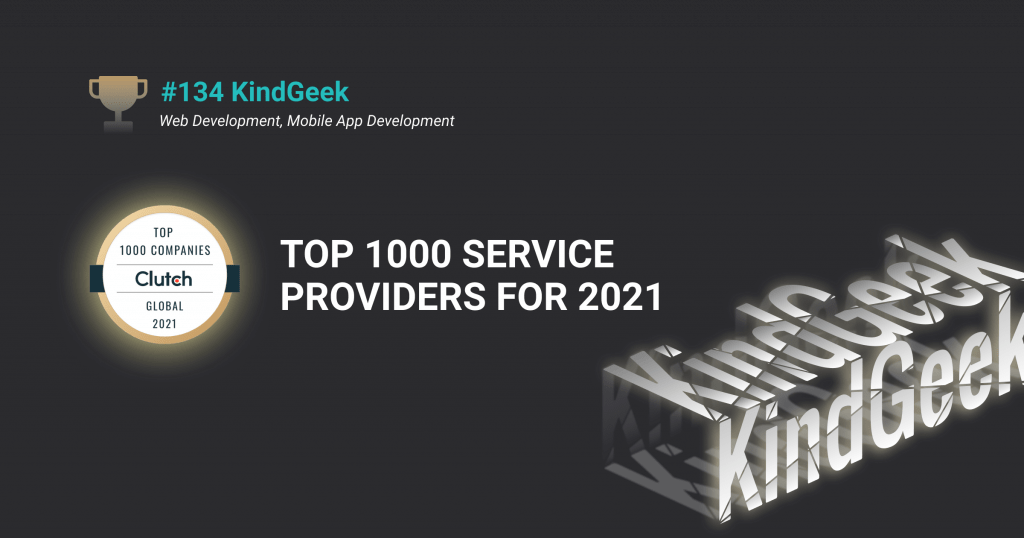 Some of our further reasons to be proud of are:
#3 at Top Fintech Software Development Companies list by DesignRush 
You could find more achievement on KindGeek DesignRush Profile 
#4 at Top Development & IT Companies in Ukraine for 2021 by Clutch
#10 at Top Custom Software Development Companies by DesignRush
#11 at Leading Firms in App Development for 2021 by Clutch
#19 and #34 at Top Android and iOs App Development Companies by Visual Objects
These awards dedicated to Fintech development are especially meaningful to us since the financial technology domain has been a focus of 2021 in KindGeek. We are thrilled to be growing and learning within the industry. 
This year, KindGeek app design efforts were rewarded as Visual Objects listed our designs in two ratings – Top iOS and Android App Development Companies.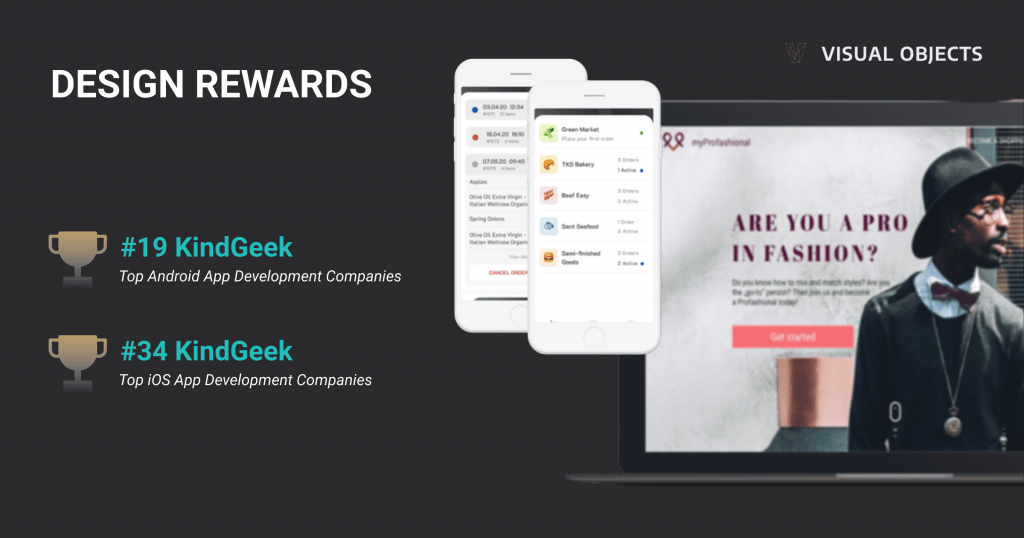 However, 2021 brought us so much more than recognitions and listings – 80 new geeks have joined the company this year. KindGeek could not reach those peaks without the dedicated work, creativity, and involvement of its more than 180 employees.
We're continuing to grow! If you want to begin your journey in KindGeek, check out our job openings.